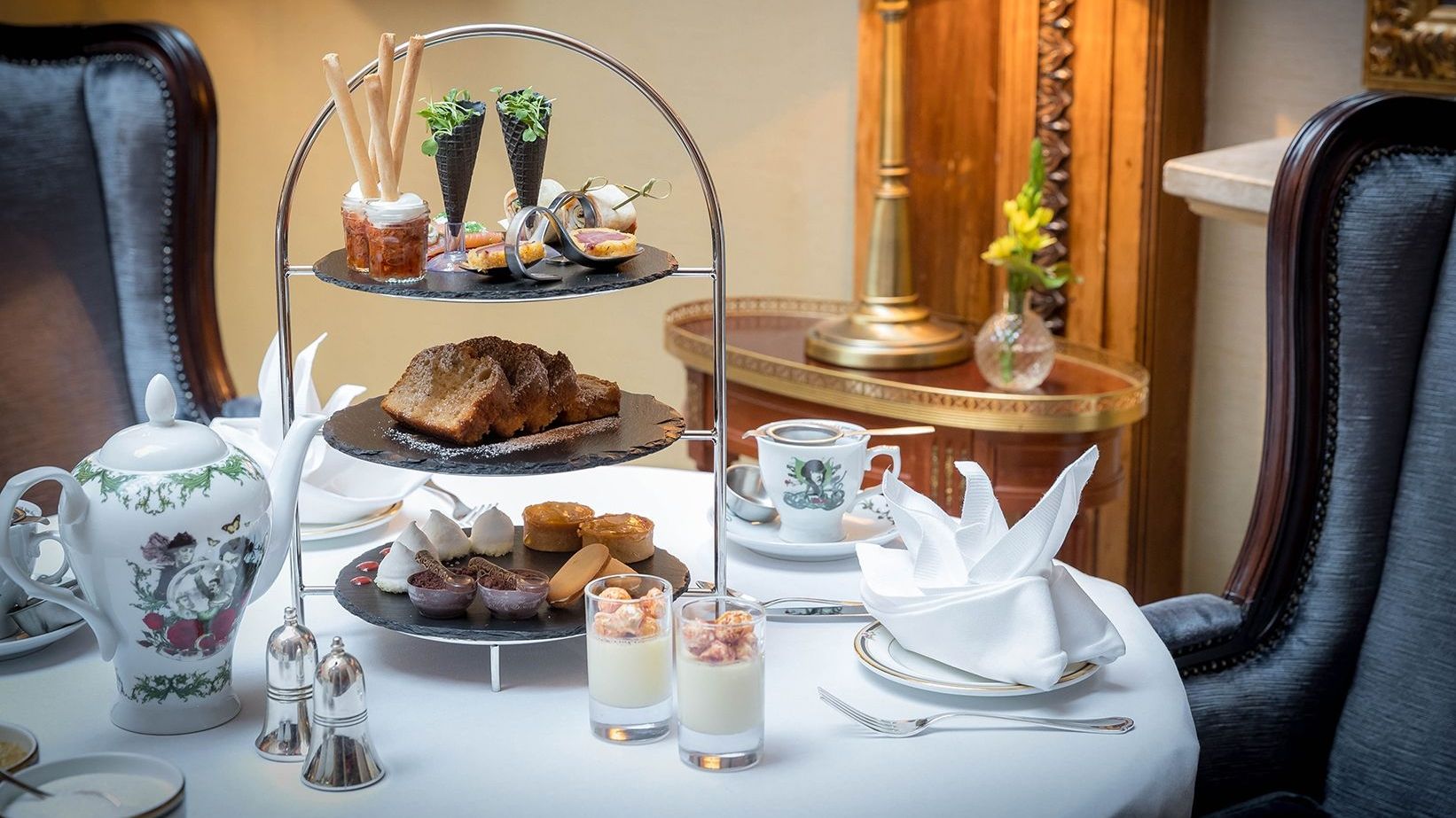 The Atrium Afternoon Tea City Centre Dublin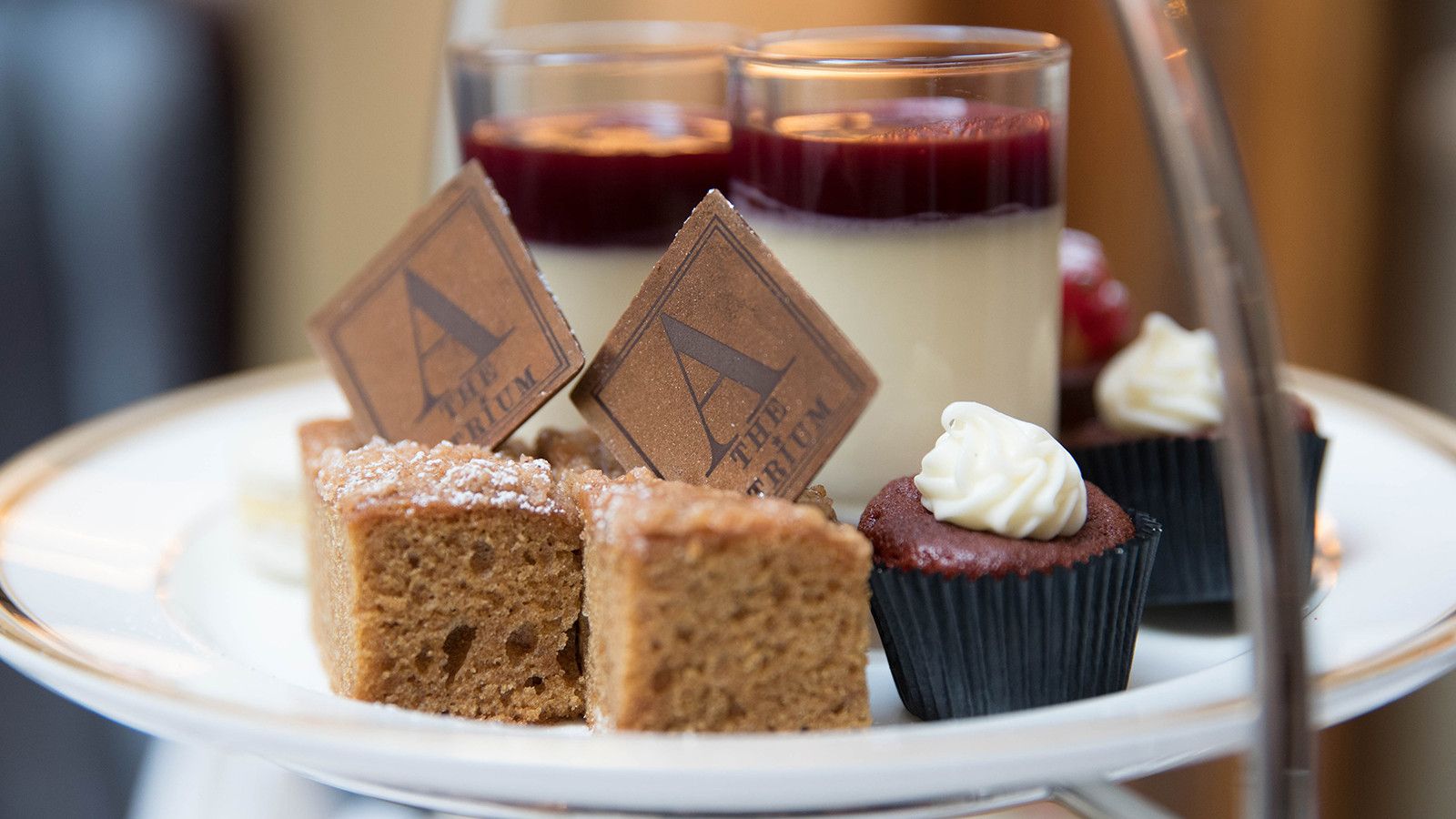 The Atrium Afternoon Tea City Centre Dublin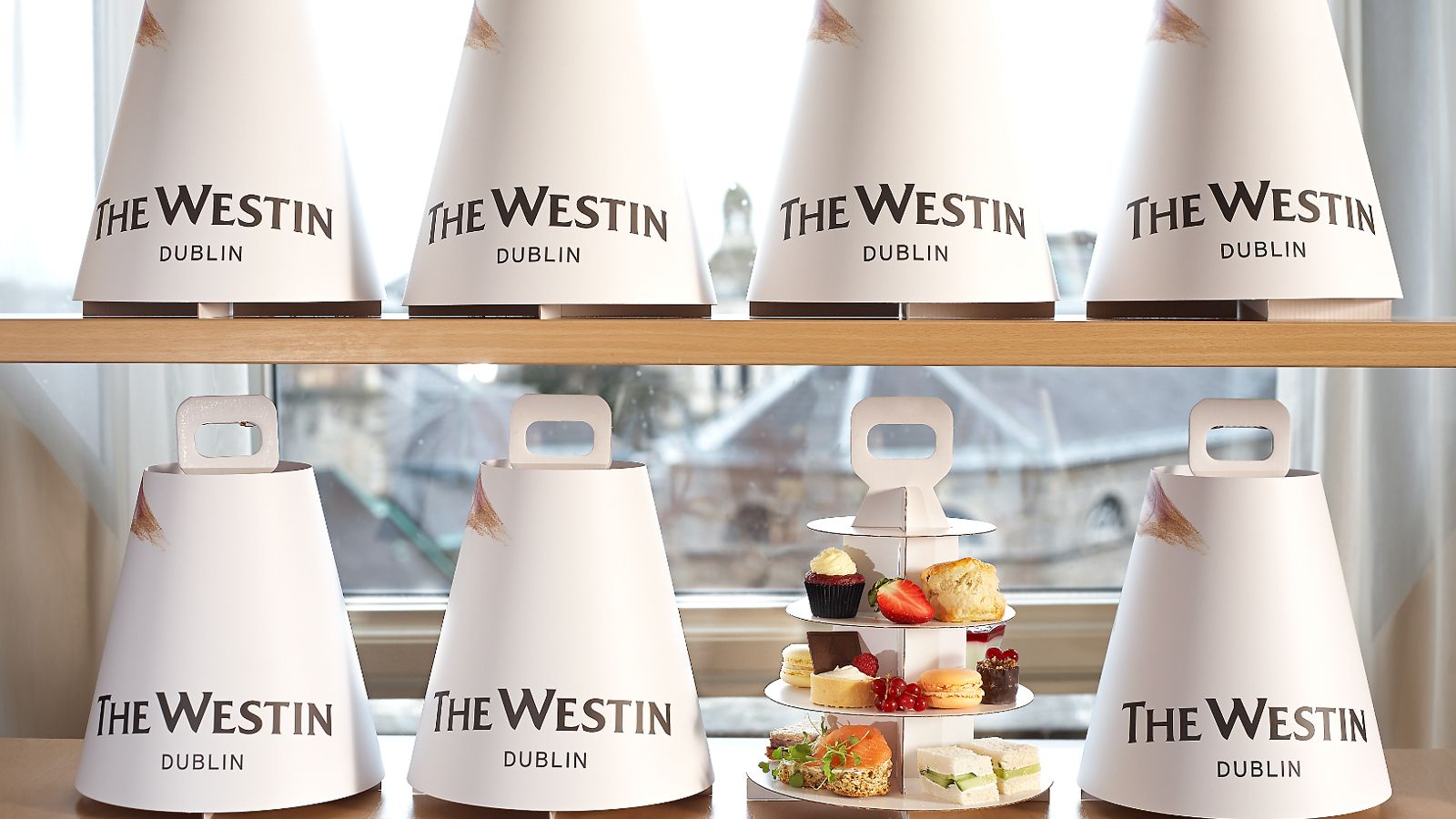 The Atrium Take Away Afternoon Tea City Centre Dublin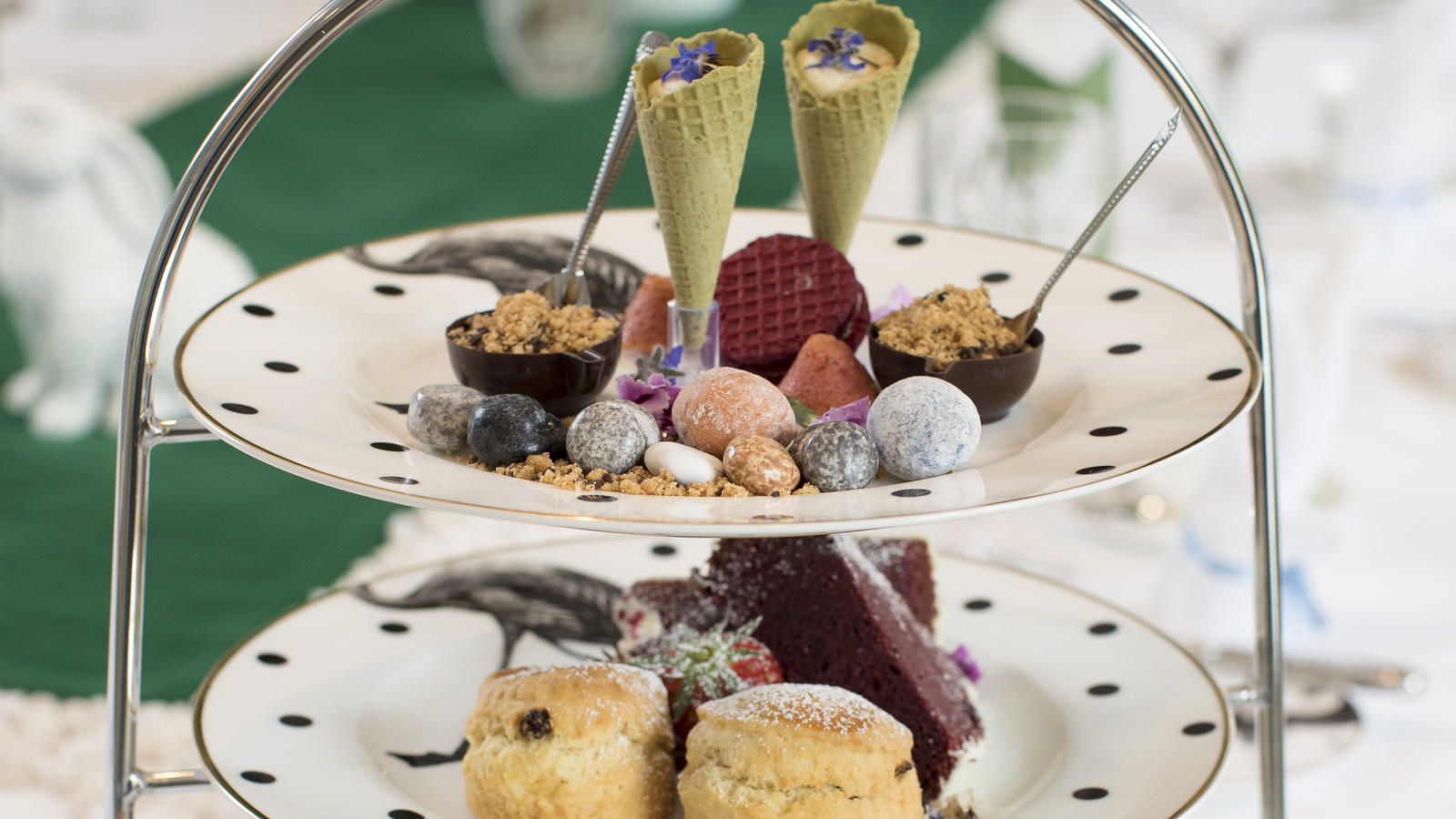 The Atrium Mad Hatters Afternoon Tea City Centre Dublin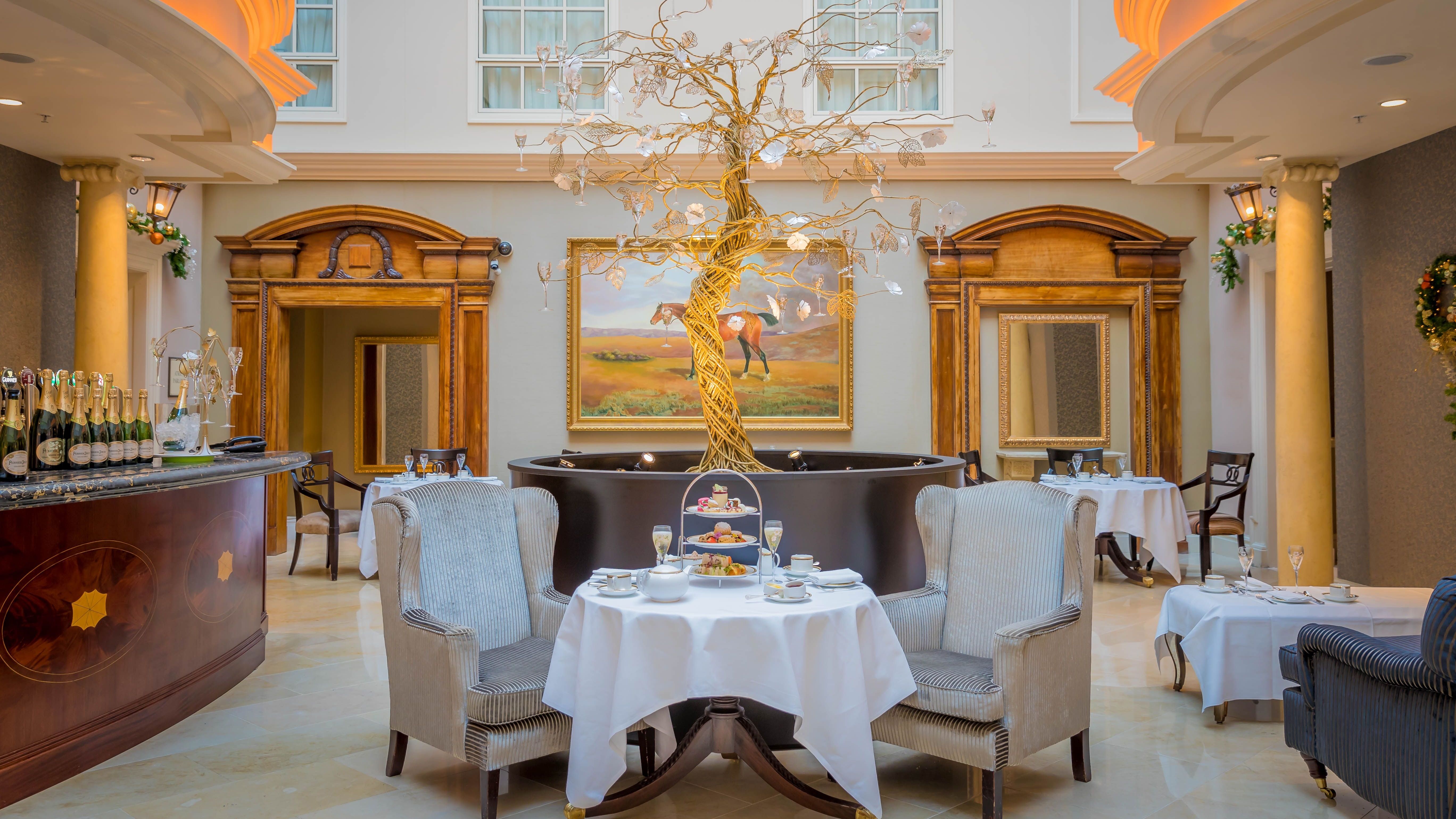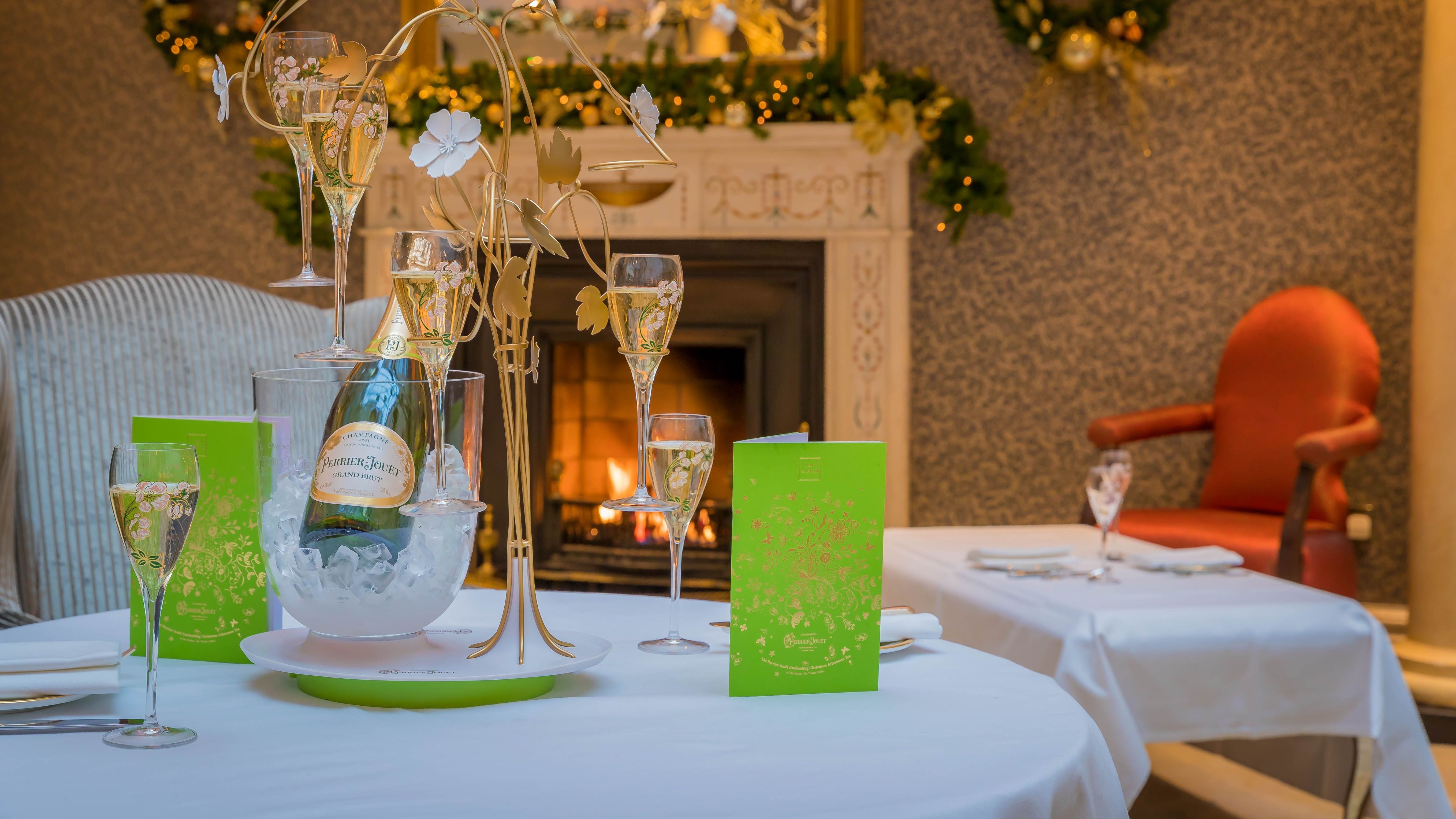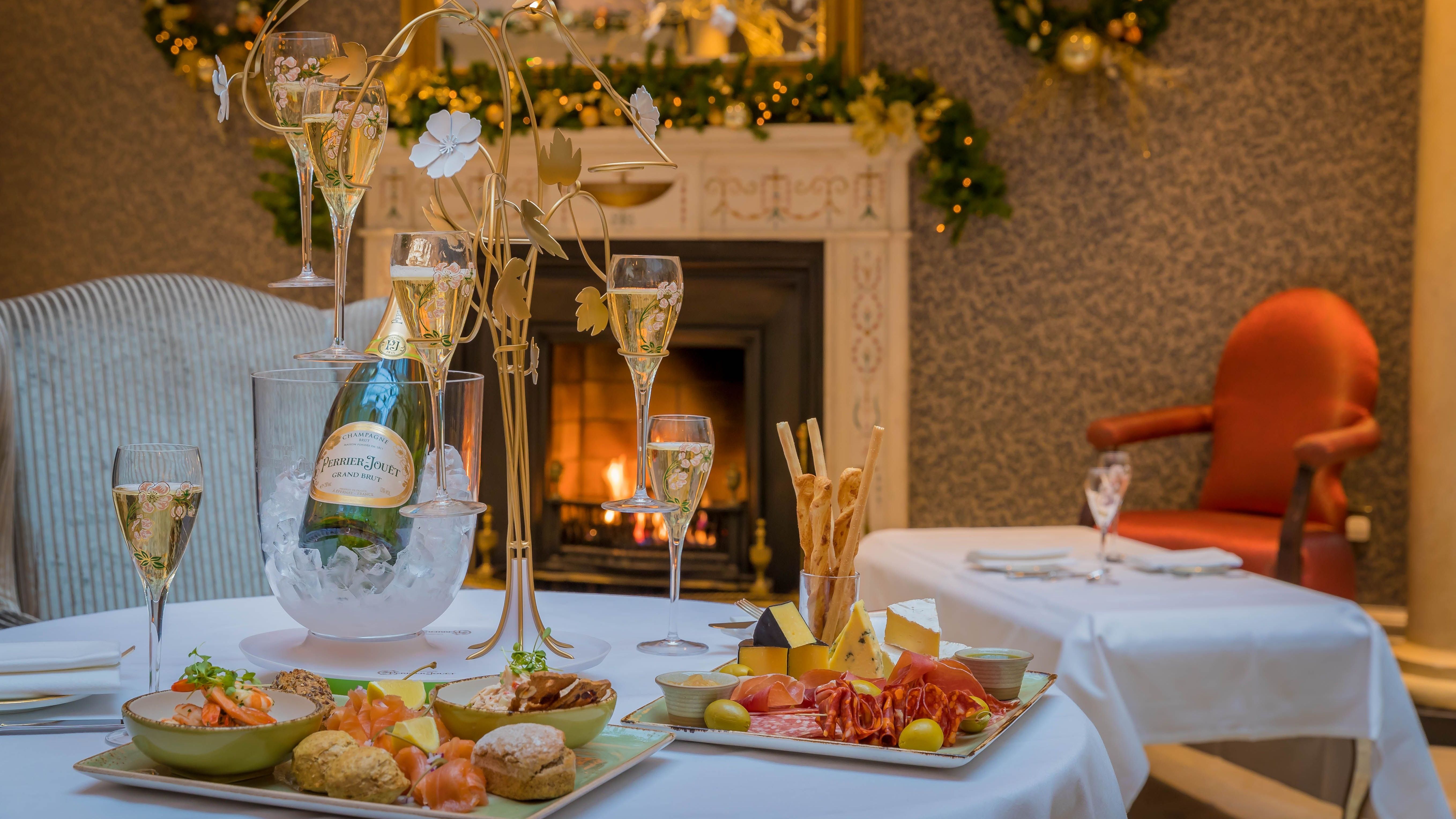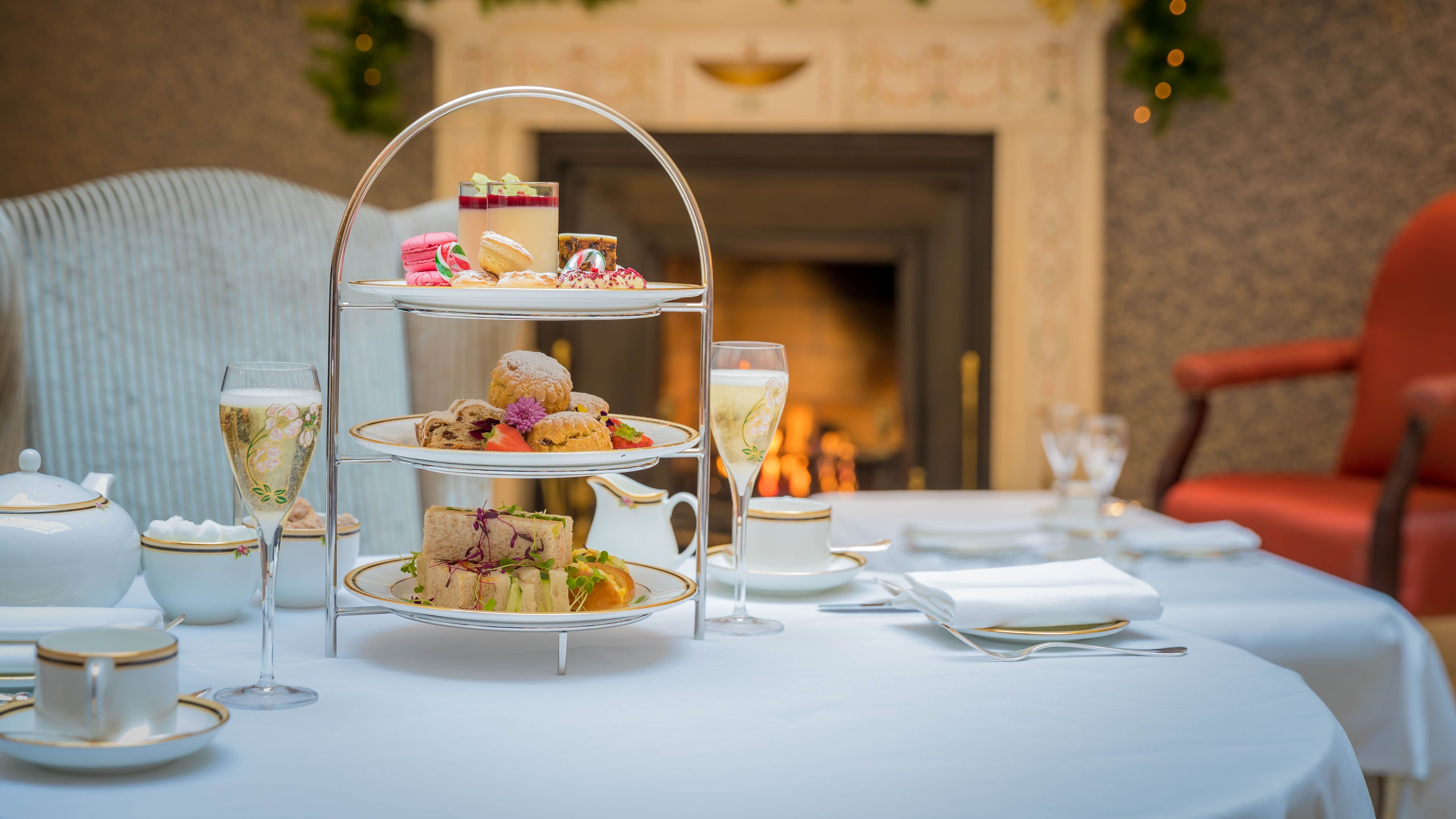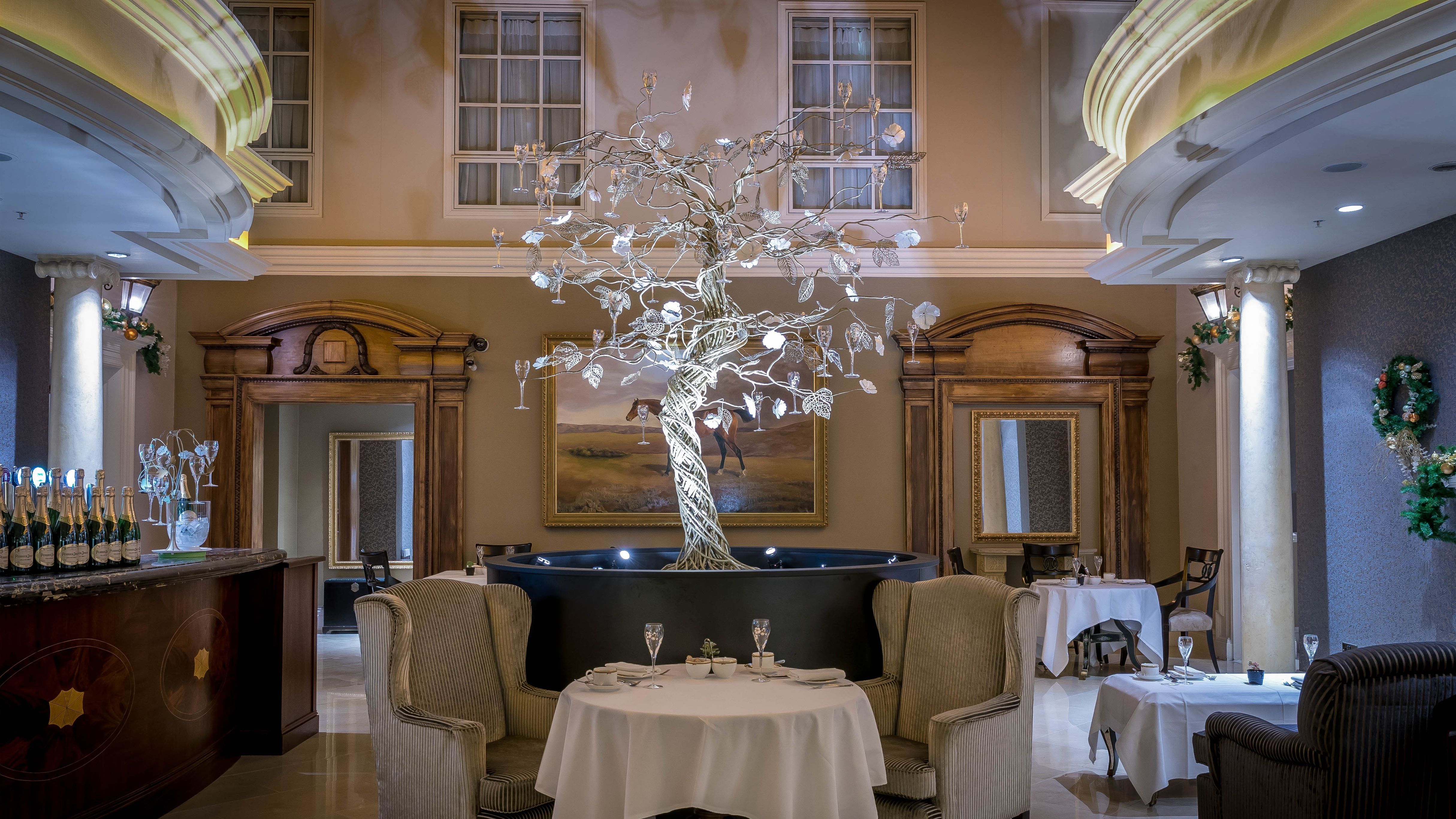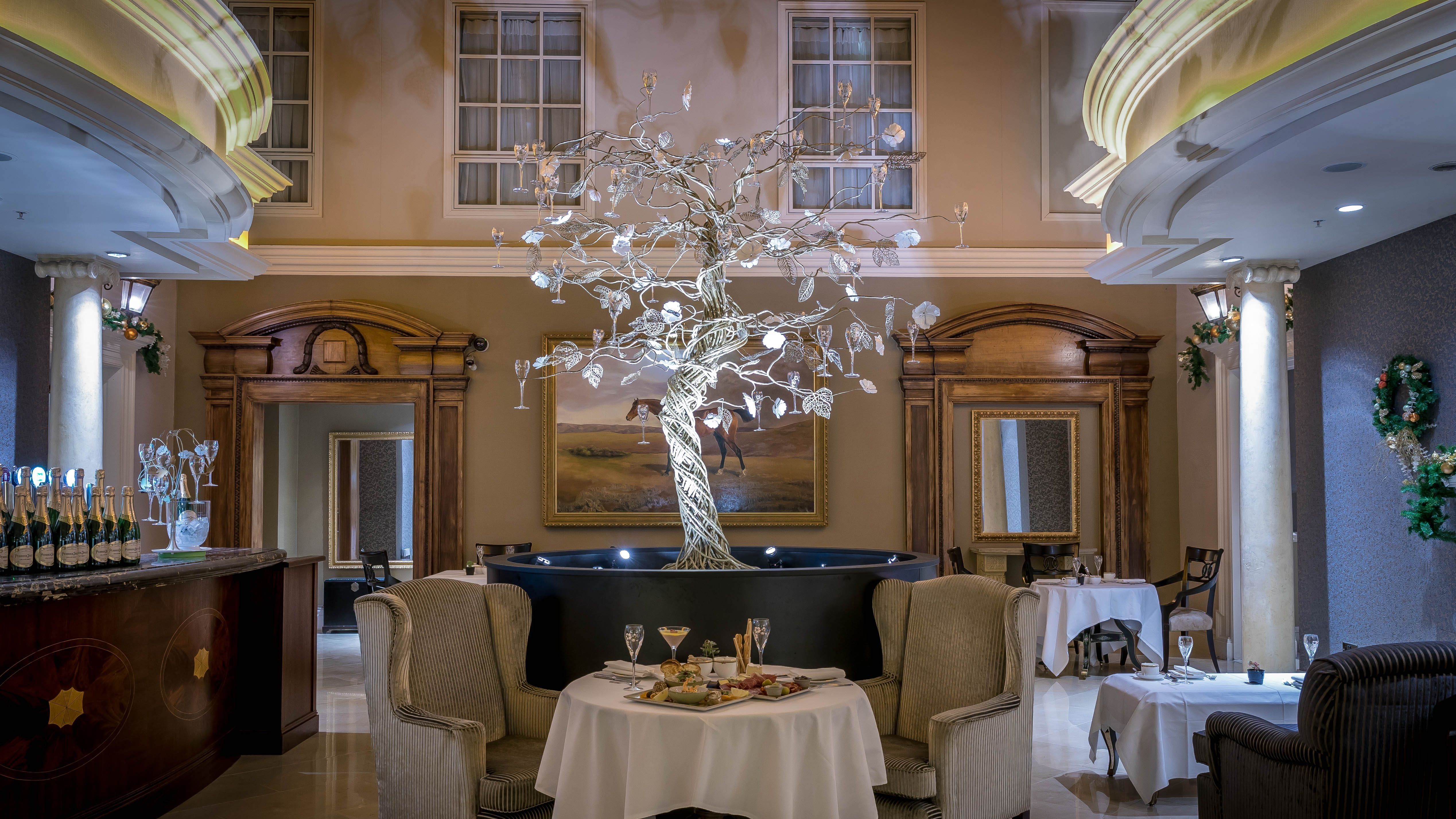 Select An Afternoon Tea experience
Traditional Afternoon Tea
A Most Peculiar Afternoon Tea
Mad Hatter's Afternoon Tea
Take Away Afternoon Tea
Kids Festive Afternoon Tea Menu
The Perrier Jouet Enchanting Afternoon Tea
Perrier-Jouet Echanting Afternoon Tea Vegetarian Menu
Perrier Jouet Enchanting Afternoon Tea Gluten Free Menu
Traditional Afternoon Tea
Embrace that real sense of occasion with a traditional Afternoon Tea experience. The delectable delights include a selection of gourmet sandwiches, freshly-baked scones and an array of delicate desserts all served with a selection of fine teas and gourmet coffee. Complete your experience with a glass of Taittinger Brut NV champagne or with a glass of Prosecco Millesimato DOC. Available from 7th of January 2017 to November 9th.
Sandwiches
Hummus and cucumber on white bread with mint and chive soured cream
Oak smoked salmon with lemon cream cheese on homemade brown scone
Roast turkey, guacamole, sundried tomato paste and rocket on wholemeal bread
Goat's cheese curd, basil wafer basket, aged balsamic onions, pesto
Free range egg and rocket cress in mini brioche roll
Sweets
Buttermilk and fruit scone with clotted cream and homemade strawberry jam
Carrot cake with walnuts and cream cheese
Chocolate and hazelnut torte
White peach panna cotta, morello cherry puree
Spiced pear and toffee cake
Red velvet cupcake with vanilla frosting
A Most Peculiar Afternoon Tea
Feeling more bold and adventurous? Try an unusual twist to this popular tradition. Artistically designed around unusual combinations such as devilled crayfish mayonnaise in a charcoal wafer cone and popcorn panna cotta, with the star attraction – a teapot of Victorian Mojito with Beefeater Gin! This afternoon tea is available from January 1st to November 6th.
Victorian Mojito
A ripping good version of the Caribbean institution. Beefeater gin, mint, lime and freshly pressed churned apple juice.
Sandwiches & Savoury
Confit of pork cheek, truffle parmesan aioli
Devilled crayfish mayonnaise in a charcoal wafer cone
Roast turkey, arugula, spiced avocado and tomato involtine
Salmon gravadlax, wasabi caviar, dill cream cheese on beetroot waffle
Honeyed goat's cheese dipper with Kalamata olive and tomato tapenade
Cakes & Sweets
Banana and walnut bread, maple and cinnamon butter
Cats tongues cookies with white chocolate and saffron ganache
Homemade 'popping' marshmallows
Popcorn panna cotta, toffee popcorn crumble
Strawberry and frangipane bakewell tart
Chocolate and caramel mousse filled mini tea cup, chocolate soil
Mad Hatter's Afternoon Tea
Tumble down the rabbit hole and enjoy your own private Mad Hatter's Afternoon Tea – a most unusual way to spend an afternoon. The perfect treat for a bridal shower, birthday party, or indeed, a Wonderland-style 'unbirthday party'. An eclectic selection of treats will be served on a unique set of hand-made crockery.The Red Rose Queen, a refreshing homemade cocktail can also be served for a supplement of €8.50 - the perfect addition to any tea party! Available for private groups of least 18 people. The bespoke cocktail is optional at an €8.50 supplement.
Cocktail
The Red Rose Queen
Tanqueray gin, rose liqueur, blackberry liqueur, lemon juice, strawberry puree and jasmine green tea.
Savoury
Quail's egg and tarragon mayonnaise in a mini brioche roll
Crisp basil baskets with marinated goat's curd, balsamic and pesto
Wilted baby spinach and spiced crab quiche
Involtine with roast turkey, guacamole and heirloom tomato salsa
Sweet
Green tea cone with lemon yuzu cream
Raspberry Friand and fruit truffles
Caramel mouse-filled chocolate cup
Banana and toffee brownie
Fruit scones, preserve and cream
Take Away Afternoon Tea
Afternoon Tea on the go!
The Atrium Lounge is now offering a Takeaway Afternoon Tea, perfect for a picnic in the park, an office treat, or simply to enjoy at home. Expect Homemade Roast Spiced Beef Sandwiches, Cucumber and Dill Cream Cheese on Soft White Bread, oak smoked salmon, chive soured cream cheese on homemade brown bread, Red Velvet Cupcakes, Raspberry and vanilla cream macaroon, chefs selection of mini tart and cakes. Not forgetting the scones, of course!
The Takeaway Afternoon Tea is presented in a beautifully designed, convenient three-tier carry box that will make heads turn and will include all of the usual mouth-watering Afternoon Tea favourites. Available every day and is priced at €20 per person. Please ensure that you place your order at least 24 hours before you wish to collect it.
Kids Festive Afternoon Tea Menu
A special menu for children is available at The Atrium Lounge. This tea is served with hot chocolate and marshmallows and is €15 per child.
Savoury
Nutella finger sandwich on white loaf
Turkey finger sandwich with cranberry relish mayo
Sweet
Cranberry and pecan scone
Clotted cream and preserve
Raspberry and Vanilla Macaron
Homemade chocolate fudge brownie
Apple and cinnamon crunch
The Perrier Jouet Enchanting Afternoon Tea
The Atrium lounge is now home to Perrier Jouet Enchanting Christmas Lounge. An an oasis where world renowned art Installation "The Perrier Jouet Enchanted Tree" will appear for a two-month residency as part of the fairy-tale Christmas experience! The Afternoon Tea will feature a range of festive and champagne inspired creations from a white raspberry Champagne truffle to savoury delights such as a delicate oak smoked salmon. Ranging from €58 per person, which includes a glass of the boutique Perrier Jouet Champagne. The bespoke evening menu will allow customers to enjoy a night time Champagne experience like no other in the city as you choose from sharing plates designed to pair masterfully. Guests can also avail of a Perrier Jouet Bottle Service will also be treated to a unique experience where your bottle is served at your table from a scaled down Enchanting Tree service, so you can enjoy your very own Champagne Tree with friends. Prices range from €99.
The Perrier Jouet Enchanting Christmas Afternoon Tea
Homemade brown scone with oak smoked salmon, sour cream, chives and lemon
Spinach tortilla with roasted red peppers, toasted pine nuts, fig jam and cream cheese
Roast turkey with cranberry relish mayo and rocket leaf on white loaf
Slow roasted Irish beef with horseradish mayo, sundried tomatoes and red onion marmalade on wholegrain bread
Mini brioche with free range egg mayonnaise and micro cress
The Perrier Jouet Enchanting Christmas Afternoon Tea
Cranberry and pecan scones with clotted cream and preserve
Spiced apple Stollen cake
The Perrier Jouet Enchanting Christmas Afternoon Tea
White raspberry Champagne truffle
Toasted frangipane mini mince pie
Rich dark chocolate and hazelnut torte
Oak smoked Irish salmon, caviar, cream cheese blini
The Atrium Christmas cake
Perrier-Jouet Echanting Afternoon Tea Vegetarian Menu
Savory
Oven roasted red peppers, toasted pine nuts, fig jam and cream cheese in a spinach tortilla wrap
Goat's cheese curd, basil wafer basket, aged balsamic onions and pesto
Free range egg mayonnaise with micro cress in a mini brioche bun
French camembert with spinach and walnut pesto on homemade brown scone
Sweet
Festive Cranberry and pecan scones, clotted cream and preserve
Sweet
White raspberry Perrier-Jouët Champagne truffle
Traditional eggnog panna cotta, mulled berry compote
Toasted almond topped mini mince pie
Rich dark chocolate and hazelnut torte
The Atrium Christmas cake
Perrier Jouet Enchanting Afternoon Tea Gluten Free Menu
Savory
Free-range egg and rocket cress sandwich
Oak smoked salmon with lemon and chive cream cheese sandwich
French camembert with spinach and walnut pesto sandwich
Roast turkey with cranberry relish mayonnaise sandwich
Sweet
Gluten-free Belgian chocolate and orange biscuit cake
Traditional eggnog panna cotta, mulled berry compote
Sweet
Traditional eggnog panna cotta, mulled berry compote
White raspberry Perrier-Jouët Champagne truffle
Flourless chocolate and caramel brownie
Chocolate teacup with chocolate and caramel mousse
Monday - Thursday:

9:00 AM - 9:30 PM

Friday:

9:00 AM - 12:30 AM

Saturday:

10:00 AM - 12:30 AM

Sunday:

10:00 AM - 9:30 PM